Welcome Reception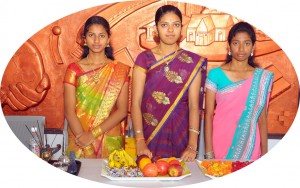 IEEE ICECCT welcome reception is a perfect opportunity for guests to meet and greet each other before the meetings officially kick off. The welcome reception will take place in the Einstein Hall at Sri Subhaia Naidu Block of SVS College of Engineering on the Thursday 20th February 2019. The welcome reception provides an excellent opportunity to network, meet old friends and colleagues, as well as meet new people as the program begins. In this casual setting, participants can get to know each other, get a feel for the venue, and even get a taste for the host city. With more and more people working remotely, an opening reception can also offer a face to face networking opportunity for colleagues who may not see each other at the office. Participants are welcome to bring their partners or guests to the conference. Participants need to register their attendance for the conference before attending the welcome reception in order to receive their participant badge, conference kit, book of proceedings and other conference materials. The registration desks will be located close to the Einstein Hall where the welcome reception is scheduled. Complementary conference lunch will be provided for all the three days of conference to the participants.
Grand Conference Dinners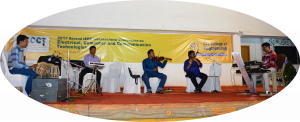 In appreciation of all the delegates, the grand conference dinners will be arranged at the conference venue on 20.02.2019 (Thursday) and 21.02.2019 (Friday). The grand conference dinners will be hosted by the conference secretariat with light music which will be played by a professional musical troop. The grand conference dinners give the participants to take prospect to share their friendship and culture with people they haven't seen in a while.
Excursion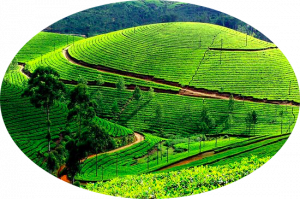 The conference secretariat has arranged a full day excision to Ooty, a hill top station which is a few hours travel from the conference location. The has been scheduled on 23.02.2019 (Sunday)and the excursion is of free of cost to the attendees. The excursion is open for all the attendees of the ICECCT. Ooty is also known as "Udhagamandalam". It's been rightly titled as the Queen of Hills and is one of the famous hill stations and tourism place in India. It is situated an altitude of 2,240 meters above mean sea level. It is the land of picturesque picnic spots and has been a popular summer and weekend gateway for the British during the colonial days. The excursion will provide an opportunity for the participants to acquaint them with the real happiness in the outside world and extend their peer groups.